Eikoh Hosoe - from the Luna Rossa series


Witnesses of the End of the 20th Century - 1992



Sunflower Song - 1992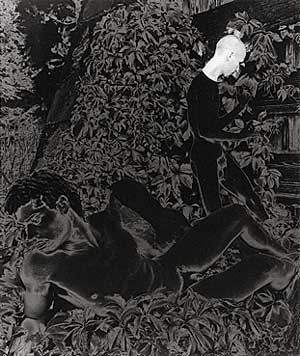 Butoh Dance Before Sunrise- 1992
Copyright © Eikoh Hosoe 2000. All images are protected by international copyright laws.
Excerpt by Mark Holburn
Eikoh Hosoe is an integral part of the history of modern Japanese photography. His first photographs captured the transformations of Japan in its postwar years. However, he soon abandoned a documentary style for bold images utilizing mythology, metaphor, and theatrical impulses. Baroque, dramatic and symbolic, Hosoe's photographs evoke the dark, post-nuclear folklore of the Japanese imagination that is peopled by characters both real and fictitious. His collaborations with novelist and provocateur Yukio Mishima and with the founder of the Butoh dance movement Tatsumi Hijikata resulted in extended essays created out of a unique hybrid performance, biography, and the still image. Throughout his work hosoe uses the human form as a means of interrogating issues of identity and self. He remains a driving force in photography, not only in his own work, but also as a teacher and as an ambassadorial figure, fostering artistic exchange between Japan and the outside world...