Every month on our pho­tog­ra­phy forum mem­bers nom­i­nate images that they like. Then at the end of the month I choose an excel­lent image and talk about why it rocks. The photo I choose is not nec­es­sar­ily the best one of the month. Ižve come to real­ize itžs not really log­i­cal to pit images from totally dif­fer­ent gen­res against each other. Thatžs why there are cat­e­gories in photo con­tests. I just choose a photo that has extremely strong ele­ments that we can learn from.
This month's choice Mes­sage deliv­ered is by Michaelaw.
I chose this image for sev­eral reasons.
First off look at the great mood Michaelaw has cre­ated here. This is no acci­dent; it's a prod­uct of Michael's atten­tion to the the light­ing. This mood helps cre­ate the story that 'makes' this shot. What IS the story? That's up to the viewer, it's helped by the title, but there is a story here. The bot­tle is with­out a clas­sic paper mes­sage in it, it's empty save for some water. Who sent it, why? Maybe the beer bot­tle itself IS the mes­sage — "hey I'm on a ben­der; that's my mes­sage". Maybe the shot is really about the envi­ron­ment and Man's lack of con­cern over it. But there IS a story here, you just have to choose it for yourself.
Com­po­si­tion­ally I like this very much. The curved pat­terned for­ma­tions in the sand add inter­est to the shot. The diag­o­nal slant of the bot­tle with spec­u­lar edge high­lights really give my eye some­thing to cling to. The focus also works very well for me here and I'm dig­ging the back­ground blur. My eye is skill­fully guided along the bot­tle toward the slanted water level col­lected at the bot­tom. At bot­tom of the bot­tle we see the sun's reflec­tion and it grabs you.
Expo­sure is han­dled very well here with a good range of tones and excel­lent high­light control.
For all these rea­sons, this is my choice for image of the month.
Since we all have opin­ions, some mem­bers may dis­agree with my choice. That's cool but THIS thread is not the place for debate over my pick, NOR is it the place to fur­ther cri­tique the image. The pur­pose here is to sug­gest strong ele­ments in the photo that we may learn from.
Con­grats again Michaelaw for cre­at­ing this beau­ti­ful image!
I'd also like to include these 2 images as hon­ourable men­tions as they also came so so close to being picked.
Behind the mask by Chantelle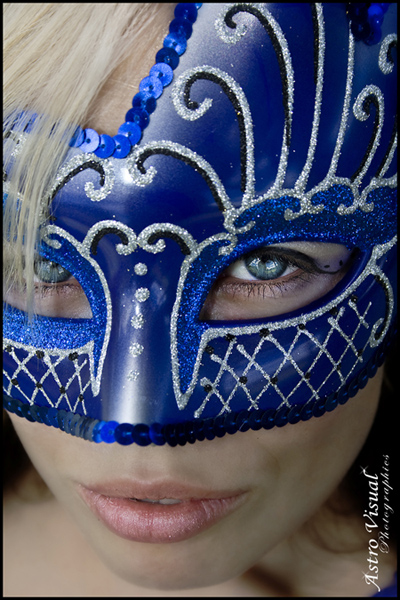 Day 3 — Banff' by casil403