Pho­tog­ra­phy pod­cast #38 talks about cre­at­ing dra­matic por­traits using only 1 light. Using 1 light cre­ates very harsh shad­ows which is PERFECT for a dra­matic por­trait. The fol­low­ing 2 shots illus­trate this dra­matic effect. In the first shot Lorne and Boog are being lit by 1 light located 45 degrees toward the right. The sec­ond shot is side­light. Both these shots use no reflec­tor to bounce light back into the sub­jects' faces. Note that the light in the sec­ond pho­to­graph reveals a lot of skin tex­ture, so this type of light­ing would not be good for a 'fash­iony' shot in most cases. Thanks to Lorne and Boog for being the mod­els. I Love how lit­tle Boog is star­ing me down in the first shot. You can click all the shots to make them tastier on the eyes.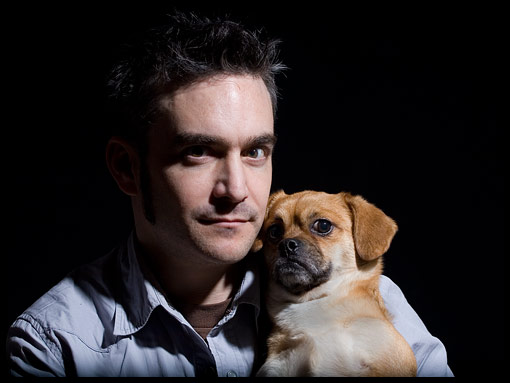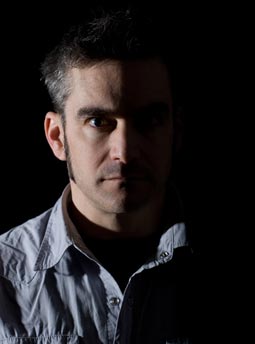 '
You can down­load this pho­tog­ra­phy pod­cast directly by click­ing the pre­ced­ing link or lis­ten to it almost imme­di­ately with the embed­ded player below this image.
Photo of the week
This week, the pho­to­graph is by Zseike and I com­ment in the pod­cast on why I think this pho­to­graph is fantastic.
Thanks as always for the com­ments by'Gary H, 'Andre, Tom, Yves Janse, David and Mikael. We LOVE com­ments and sug­ges­tions so please send more.
Pod­cast: Play in new win­dow | Down­load