You've just cap­tured the most beau­ti­ful shot of a rare duck. Every­thing is per­fect — the com­po­si­tion, the color bal­ance, and the sur­round­ings. So do you tell peo­ple that you cap­tured this shot in a bird sanctuary?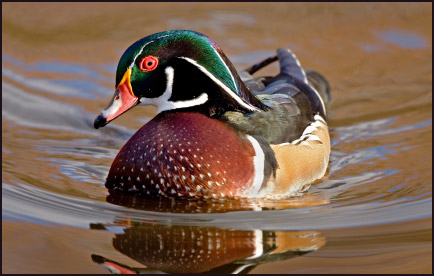 Some peo­ple may argue that this shot is not jus­ti­fied because it was cap­tured at a bird sanc­tu­ary — 'cheat­ing' if you will. If a pho­tog­ra­pher gets a shot like this from a refuge, it's far less of an achieve­ment (because it's eas­ier) than it would be get­ting that shot in the bird's nat­ural surroundings.
On the flip side, oth­ers stand by the notion that being in a sanctuary/zoo does not guar­an­tee great pic­tures. It just means bet­ter access and more oppor­tu­nity to cap­ture the beauty you are search­ing for.' You cer­tainly still need to have skills and a good eye.
So who wins this argu­ment? You tell me! See what oth­ers are say­ing in our pho­tog­ra­phy forum.