Pho­tog­ra­phy pod­cast #48 dis­cusses baby and new­born pho­tog­ra­phy. We talk about what light­ing to use. We also talk about good posi­tions for babies as well as give tips on ideas on how to make your baby pho­tog­ra­phy more inter­est­ing. This pod­cast was inspired by demontecarlo3 a mem­ber of our pho­tog­ra­phy forum. Feel free to join — it's fun and free! Final note — this pod­cast was recorded on a rainy day in the park. Please let me know if you found the ambi­ent noises too distracting.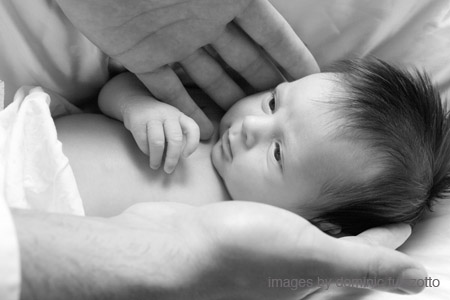 Many thanks to Dominic Fuiz­zotto for let­ting me use these images.
Links/topics men­tioned in this pod­cast:
Dis­trac­tions in photographs
Thanks as always to Benny, Ed and Sergey for recent com­ments and sug­ges­tions. We LOVE com­ments and sug­ges­tions so please send more.
You can down­load this pho­tog­ra­phy pod­cast directly by click­ing the pre­ced­ing link or lis­ten to it almost imme­di­ately with the embed­ded player below.
Pod­cast: Play in new win­dow | Down­load