Below is the orig­i­nal image (with dis­trac­tions) — added as a result of the com­ments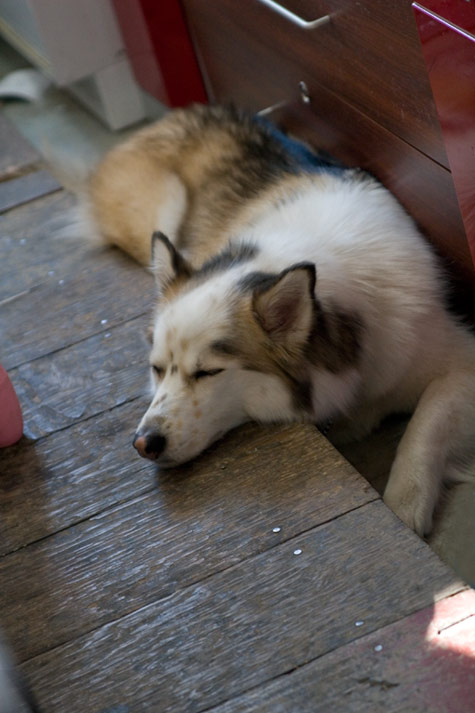 The top image tries to fol­low the 'rules' from photo pod­cast #46 where we talked about dis­tract­ing ele­ments in pho­tographs. This is a shot of a dog sleep­ing in a local con­ve­nience store. I spent about 15 min­utes 'clean­ing up' this photo. By clean­ing up I'm specif­i­cally talk­ing about remov­ing dis­tract­ing ele­ments. In this case the dis­tract­ing ele­ments were bright­ness prob­lems. I wanted the focus of the shot to be on the dog's face and snout so I burned in (dark­ened) almost every­thing that was brighter than the face and snout. By doing this I'm actively guid­ing the viewer's eye to where I want it to go.
Did I do a good job? Com­ments? Questions?